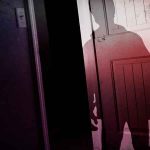 The West Mifflin Borough Police Department is seeking information regarding suspicious activity in the area of Muldowney Ave and Nordeen Drive on the Night of April 25th – 26th 2019.
If you happened to see any suspicious activity in the area, please call the West Mifflin Police Department at (412) 461 3125 – email [email protected] or text/tip (412) 589 WMPD (9673).
A number of vehicles were entered overnight and property was taken.
Check your cameras, talk to your neighbors – work with us to find those in question.
Please, lock your vehicles, remove your keys, hide your belongs, and be vigilant.
read more
The West Mifflin Borough Police Department – serving and protecting West Mifflin Borough, a heavily residential area, West Mifflin is home to one of America's oldest traditional amusement parks, Kennywood Park; the fourth largest shopping mall in the region, Century III; advanced naval nuclear propulsion technology research and development facility, Bettis Atomic Power Laboratory; monorail manufacturer Bombardier; US Steel's Mon Valley Works – Irvin Plant; Community College of Allegheny County's South Campus; the Allegheny County Airport; and various other businesses and industries.